Really? I haven't updated in a year? OVER a year? Geez, okay, so like...
IN SUMMARY:
About 2 months after my last post, the old counter manager had quit, I applied for the position and GOT IT! I spent the next several months managing essentially a department within the department; I was responsible for 12 different lines, 12 different goals, and a team of 5 people, ultimately responsible for making a planned $950,000 for the year. Unfortunately, the old counter manager peaced out before I officially got the position, so I had NO training from her, then we launched into holiday season, so then the department manager that would've normally trained me was far too busy and she ended up peacing out as well. THEN, the counter manager for the neighboring line who could've helped me after holiday ALSO dipped out. Like, JESUS CHRIST, right? Then we got our new satanic department manager who didn't know her ass from her elbow and treated the entire department SO badly that 22 people ended up quitting in the 6 months she was there. (She was essentially forced out of that position because she was doing SO terribly, her last day was a few days ago). All of the vendors I worked for basically considered her a joke at best. My staff couldn't stand working there anymore because of how unpleasant she made everything, so they left and, eventually, I was on my own. So, really... what am I gonna do? Pull in $950,000 by myself?! Or be responsible for the inevitable death of my "counter"s (aka: department's) inevitable demise?! That store is already slow as it is, which made sales difficult, if not impossible, but having a completely incompetent department manager who treated me so poorly I would leave work in tears more often than not... yeah. Eventually one of my vendors approached me and informed me of an open freelance position with his line that pays more and has better hours, so, yeah, BYE GURL BYE! So now I am freelancing for a line I completely love and am the happiest I've EVER been at ANY job! YESSSSSSSSSS.
(Sorry if this entry is poorly written, it's very late at night and I'm exhausted).
Also, if anyone still even reads this, I am still with the aforementioned boyfriend. We've now been together almost a year and 3 months. My 2nd longest relationship ever, and definitely the most stable and promising. (*knocks on wood* don't want to jinx this one, he is absolutely wonderful). So far, he has met my father, ALONE, WITHOUT ME, and spent a night getting schwastey faced with him. My father now refers to him as his "son in law". If my spidey senses are correct, I am pretty sure that means my family likes him. My mom approves from afar, but I am definitely working on a way me, him and OATTY can spend a few days together in florida. And speaking of 'rents meeting significant others, I have visited my handsome prince in El Pewphole and met his mother, father, brother and his El Bunghole besties... they are all lovely and, apparently, his god fearing "if she wears dark lipstick in my house I'll kick her out" mother absolutely loves me, and language barriers aside, I her/them.
My boyfriend is the most caring, romantic, loving, loyal and patient man I've ever had the pleasure of dating. Marriage and small versions of adults are definitely topics of discussion. For now we're waiting for him to graduate school in El Asshole (out of state tuition is too much, so he's opting to stay put for now) and then we're going to decide whether or not we're going to move to Austin together or if he's going to move to Seattle. Or even if we're going to move to LA. Everything is kind of up in the air right now. But that's okay, we have another year to figure it out.
Ugh, I hope I am not jinxing anything by talking about it here. I really want this.
So, speaking of Austin, I went back there for the first time since I moved away, for my birthday. I got to see people I haven't spent time with in years and got to drag my boyfriend along with me. So much has changed, some of my friends have kids now, some of my friends don't drink now, some of my friends have opened up and like to drink now, I even ran into an idiot exboyfriend mentioned previously in this LJ and had the pleasure of giving him the cold shoulder and feeling and thinking nothing of it. So much has changed, yet my relationships with the ones I love remain the same. It makes me feel so full of happiness to know that I can pick up where I left off with these people who have shaped and influenced my entire life. Grateful is an understatement when I am talking about my unconditional love and adoration of these people. I don't feel forgotten or left behind anymore.
Geeze, what else has gone on?! I am still living with the same roommates in this awesome house in West Seattle, I still collect records, I am still a dweeb who only watches documentaries and I still wear my heart on my sleeve. Except now that heart is a lot less tattered and bruised. it's been shellac'd with love from all directions. I still struggle with depression now and then and I am not exactly the richest girl in the world, but the wonderful things I have in my life right now are irreplaceable and I couldn't be more happy and grateful for what I have. But don't get it twisted, I will always fight for more. I am finally starting to see that I deserve it.
Me and my prince charming: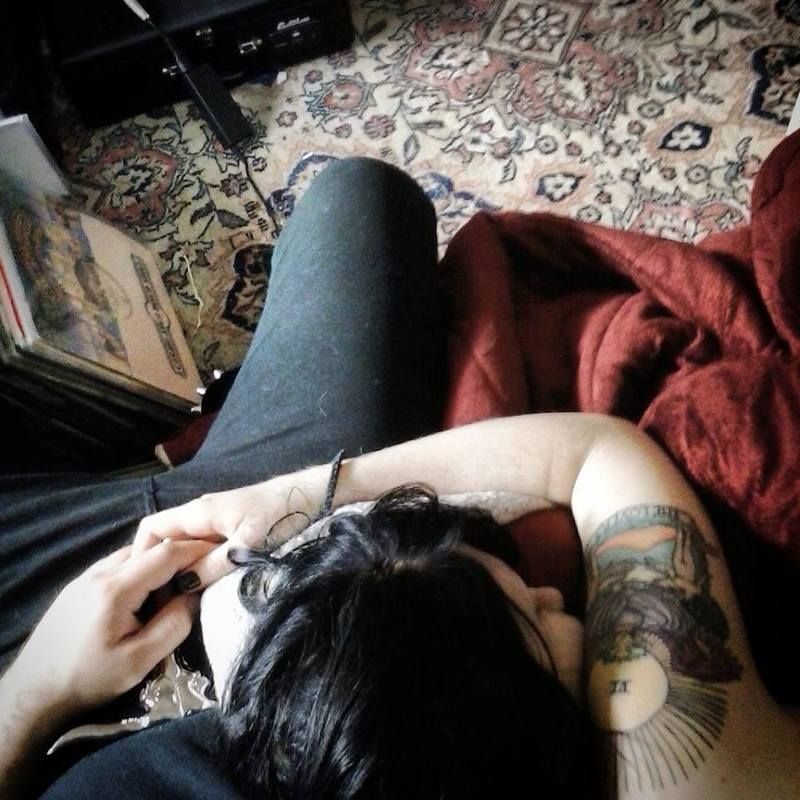 The first time we officially hung out, when he came to visit me in Seattle. Of course I fell asleep on him.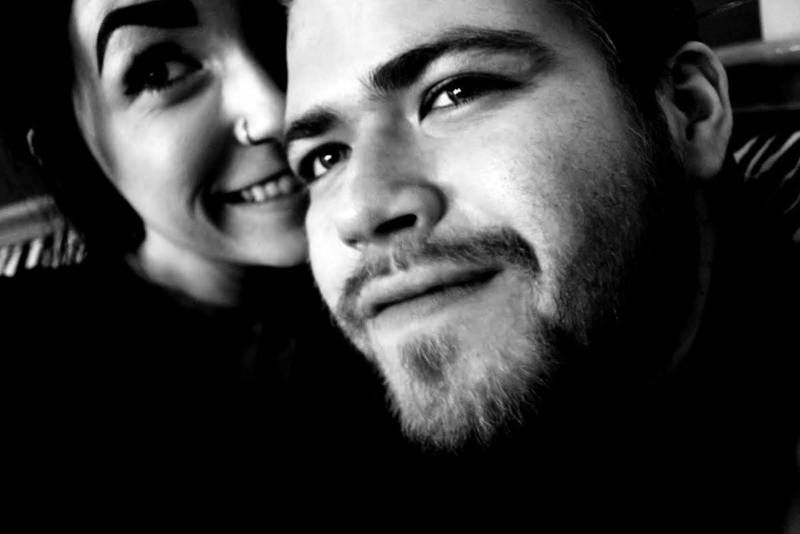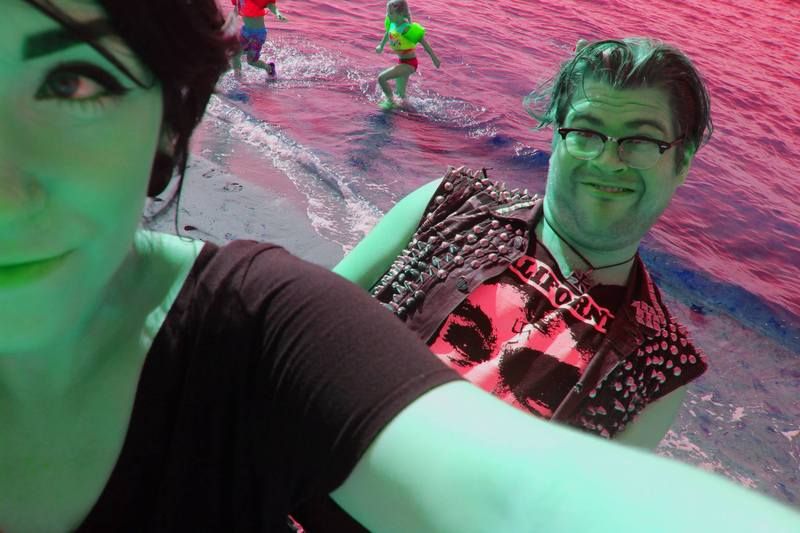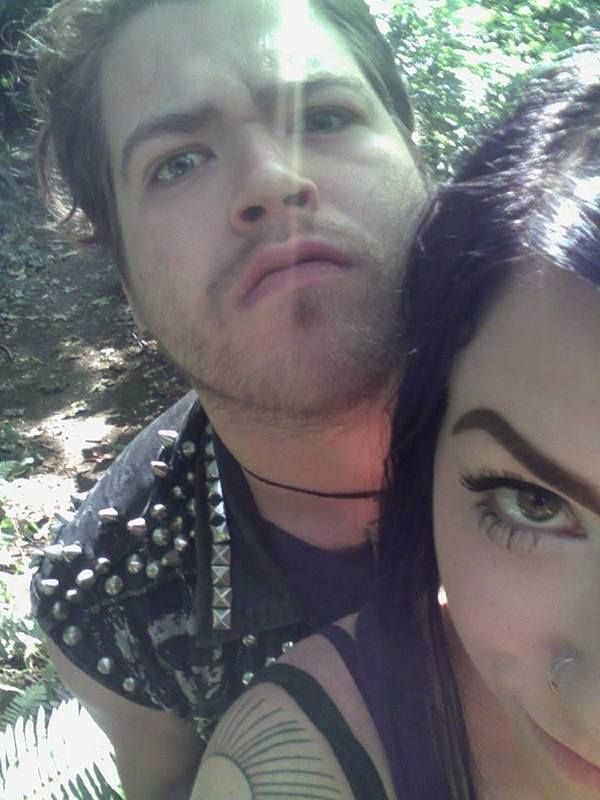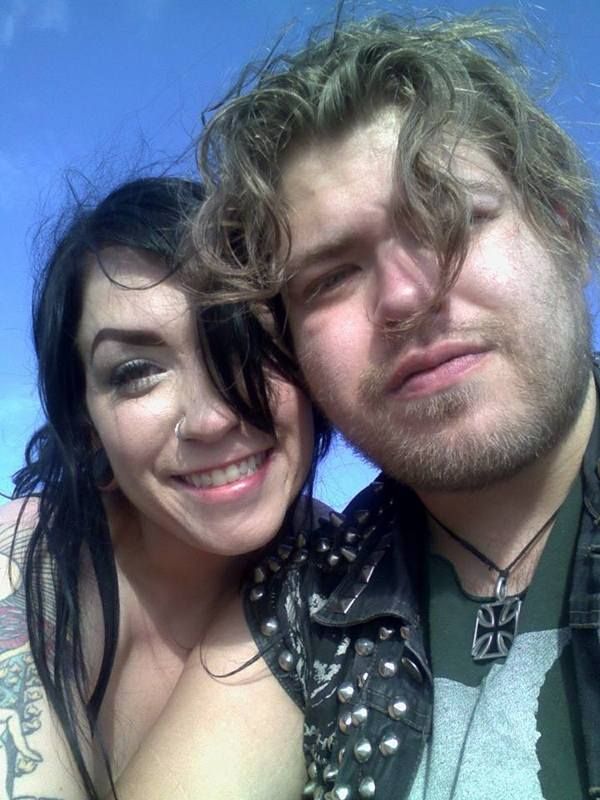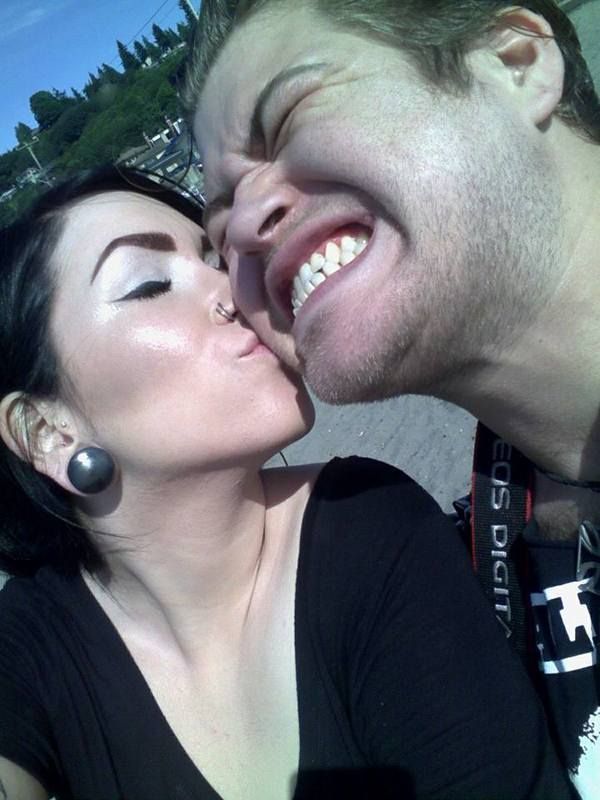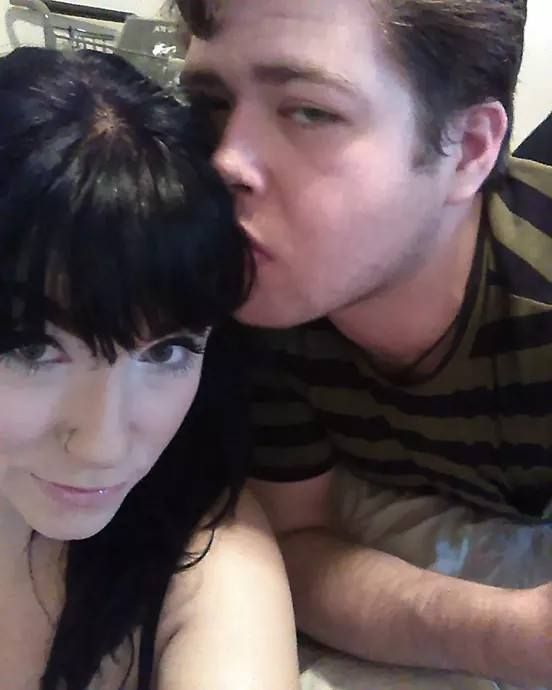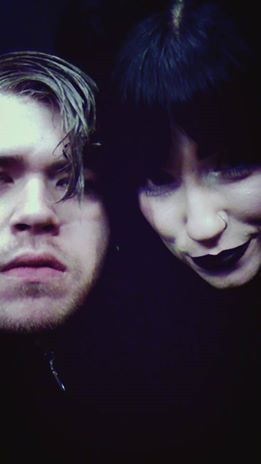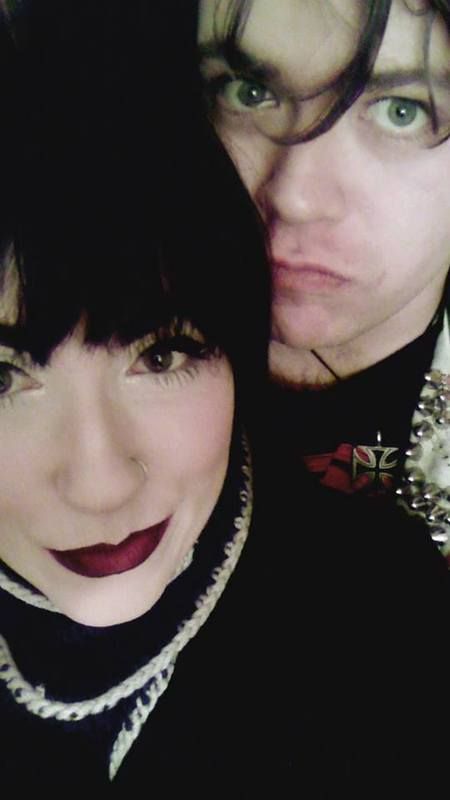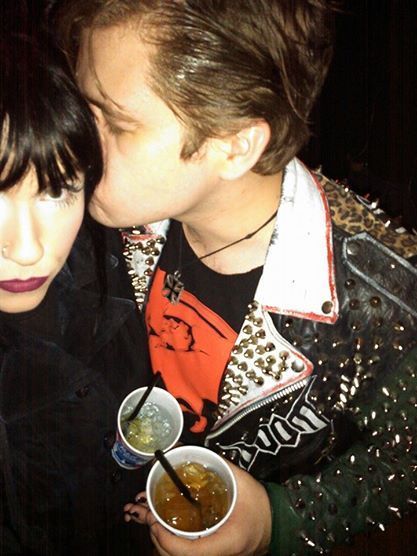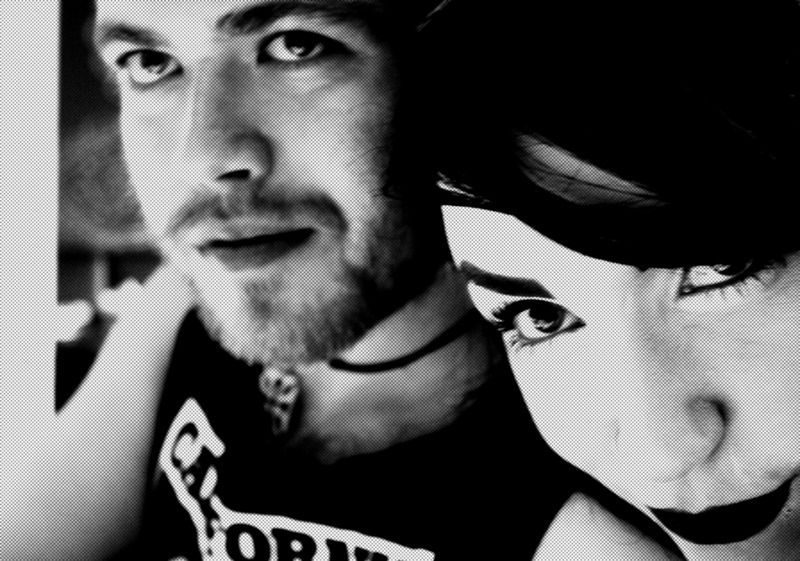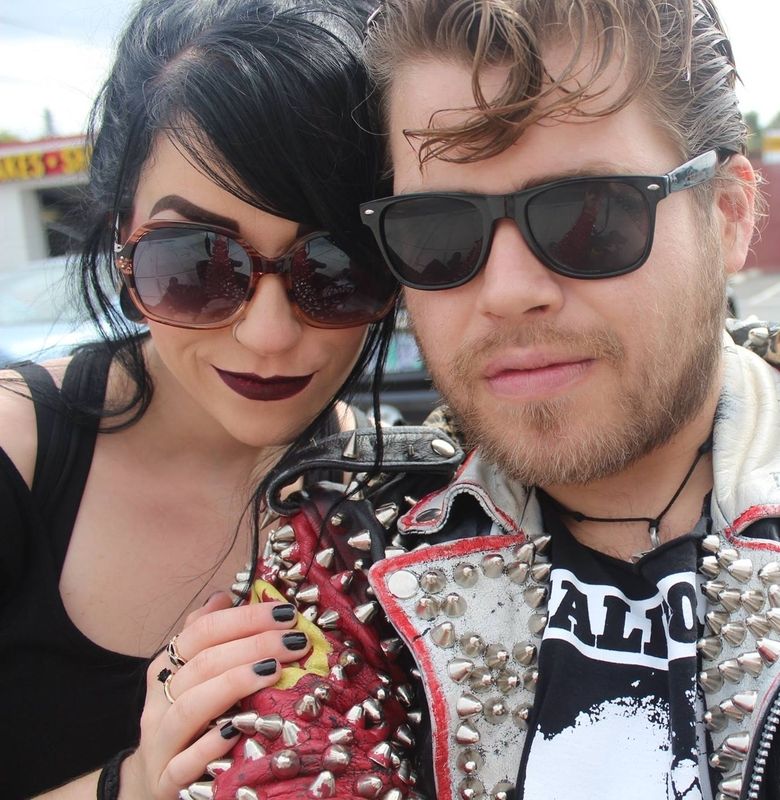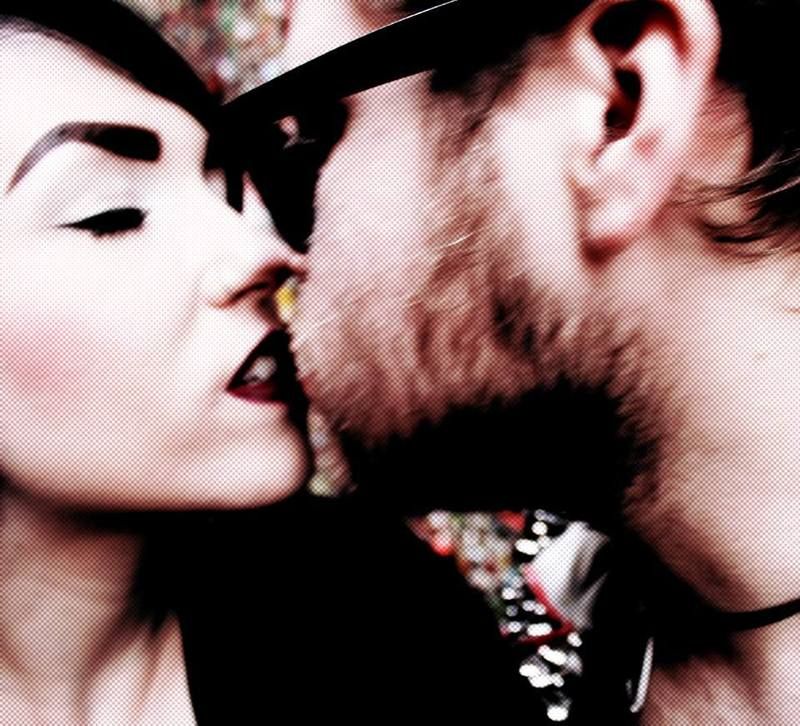 <3 my heart <3
Oh, and that time I tried acid for the first time and he took pictures (yeah I did that):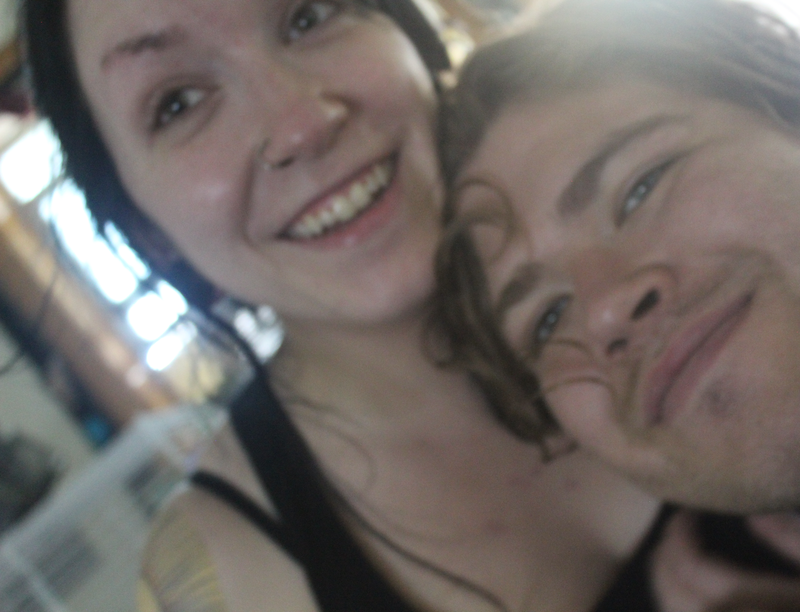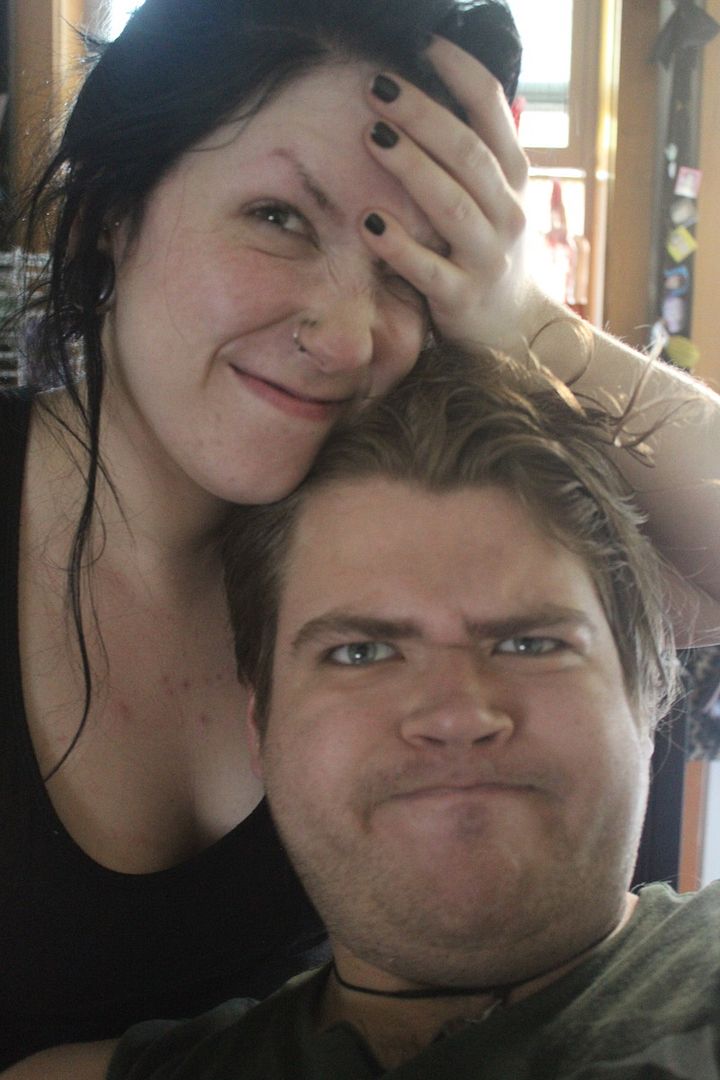 My Austin 30th birthday trip: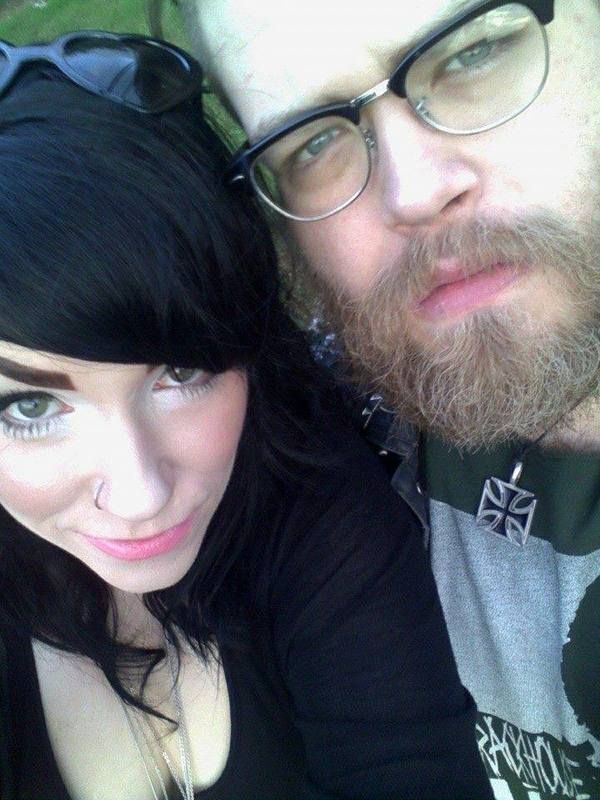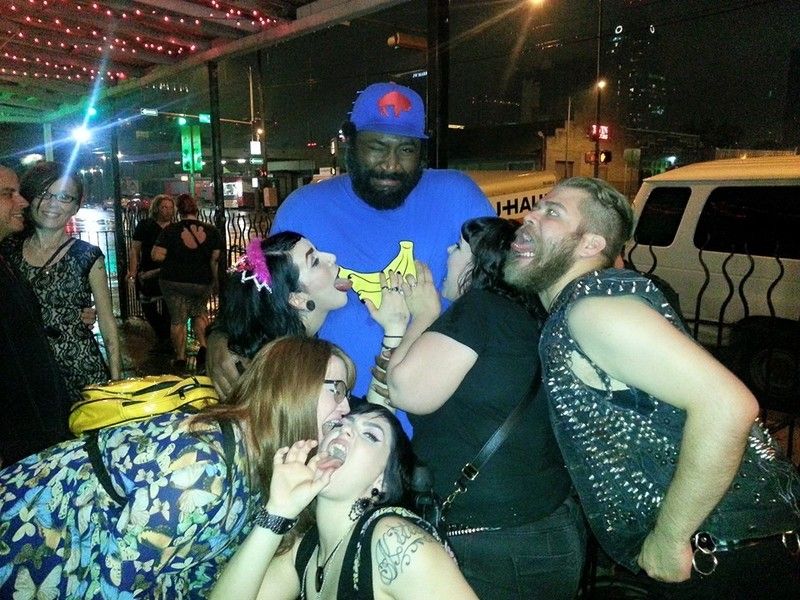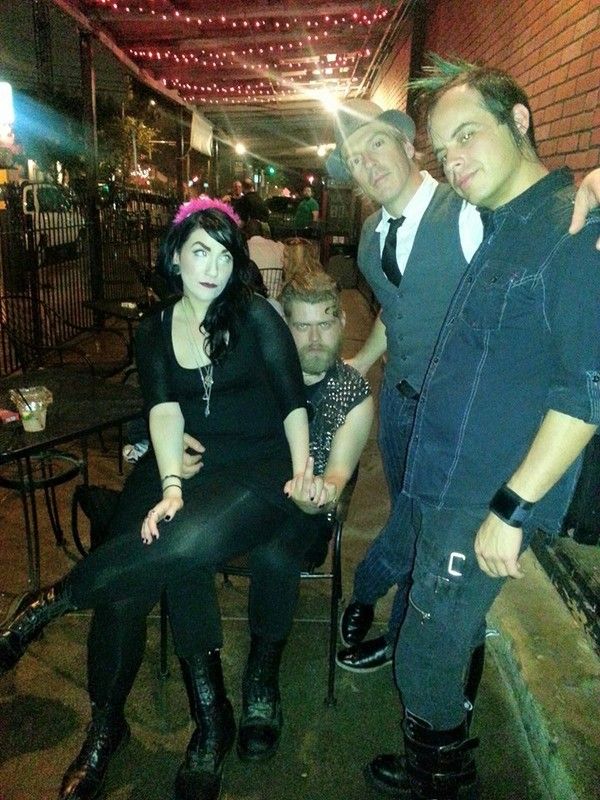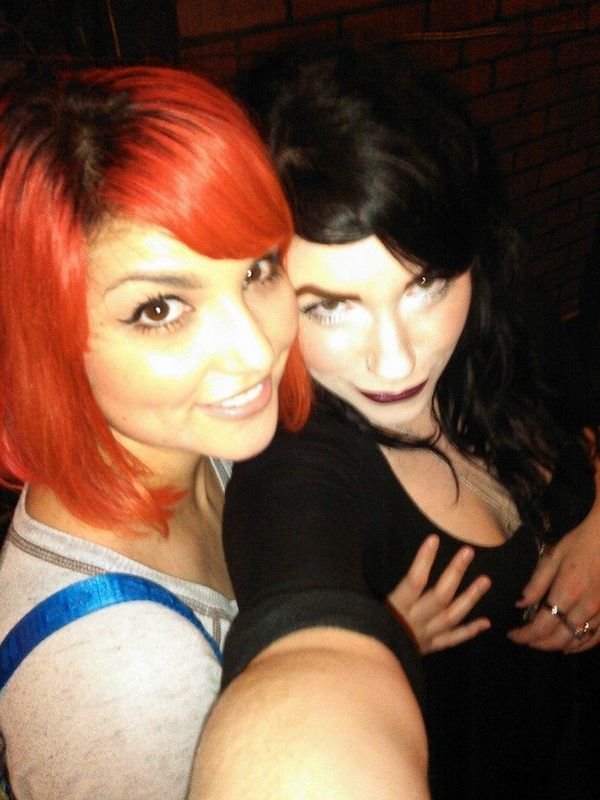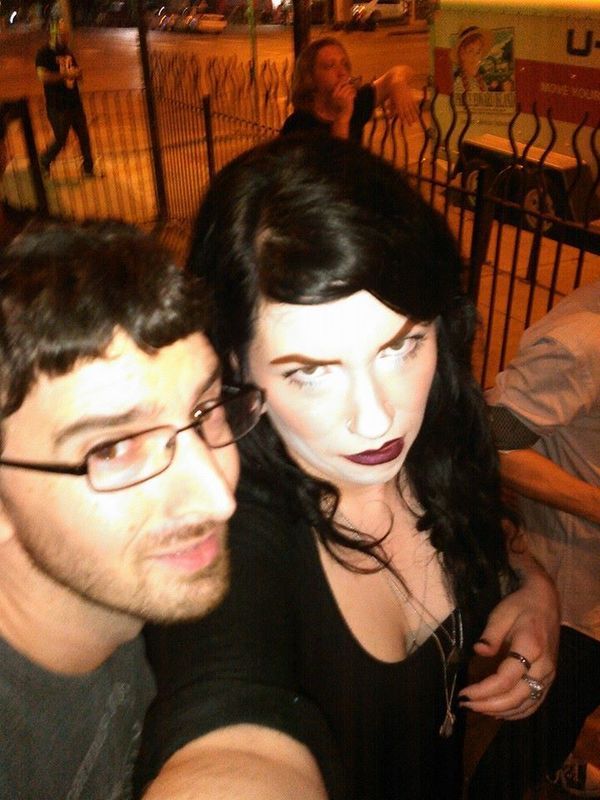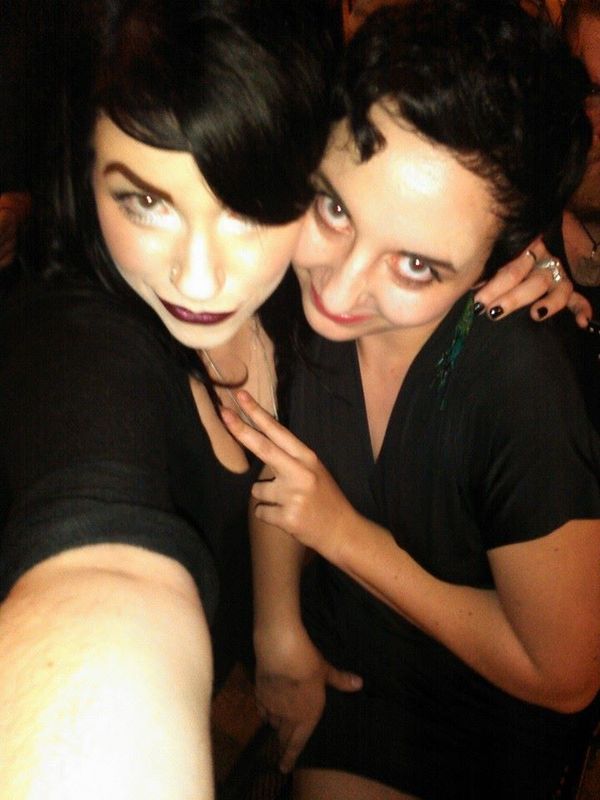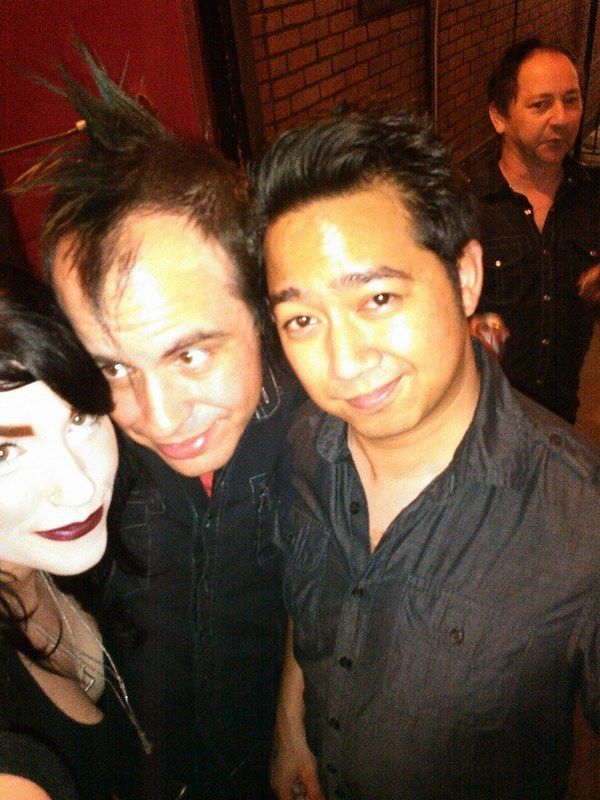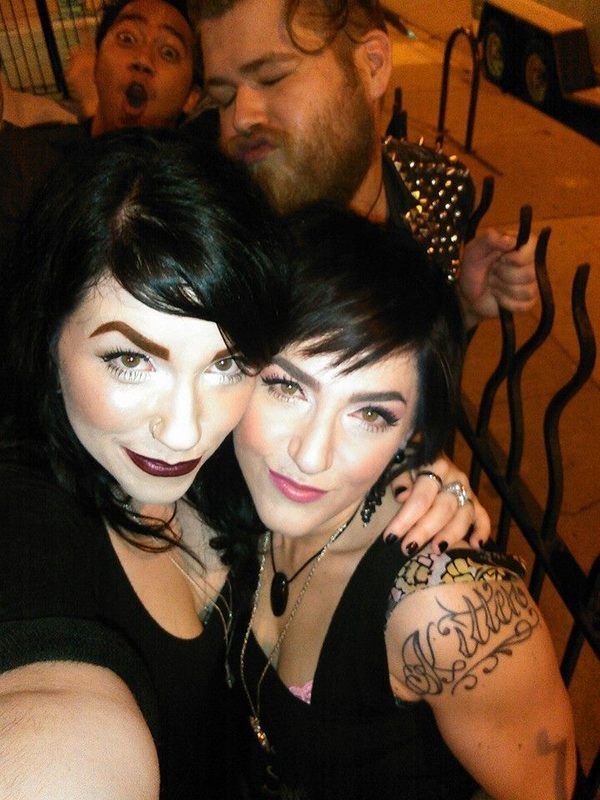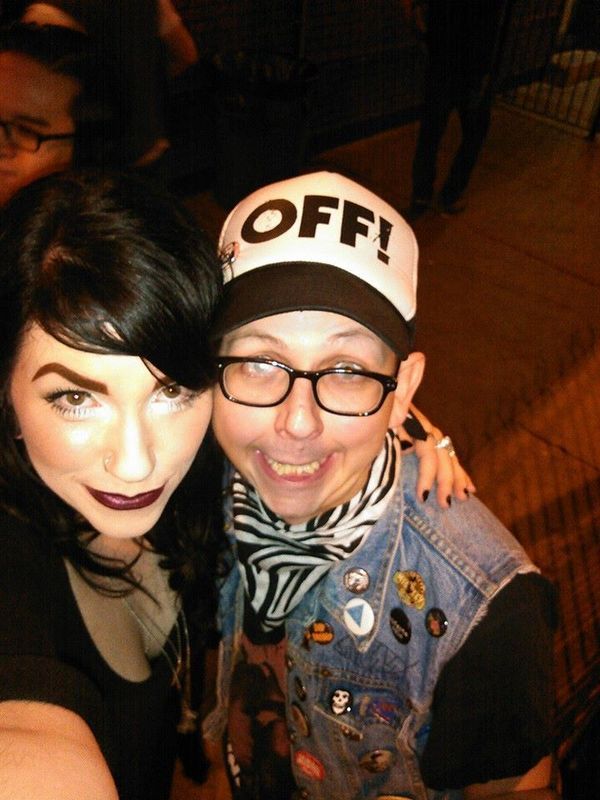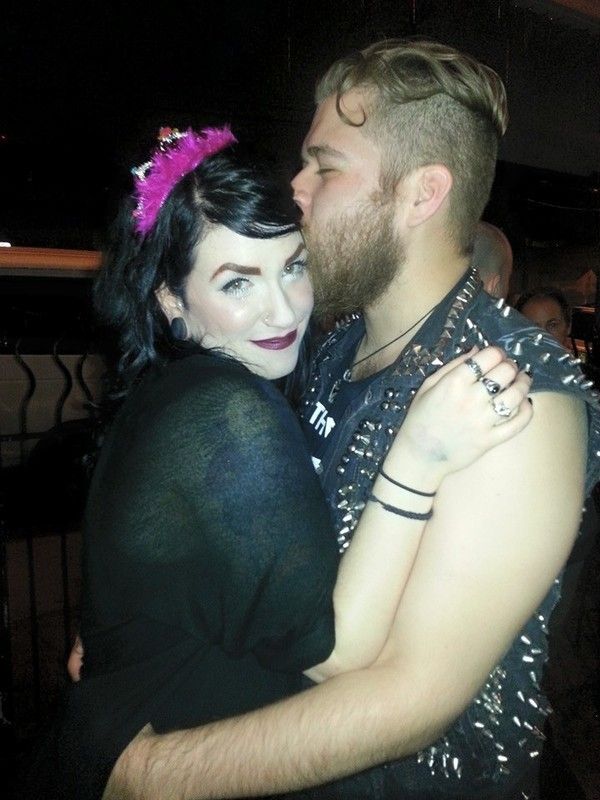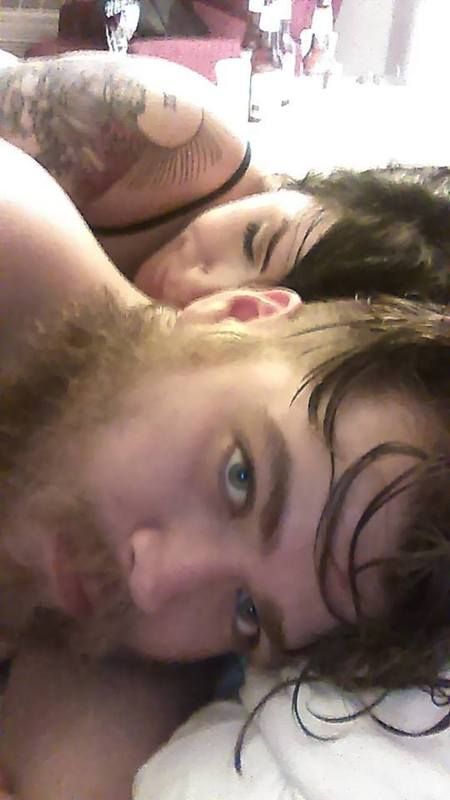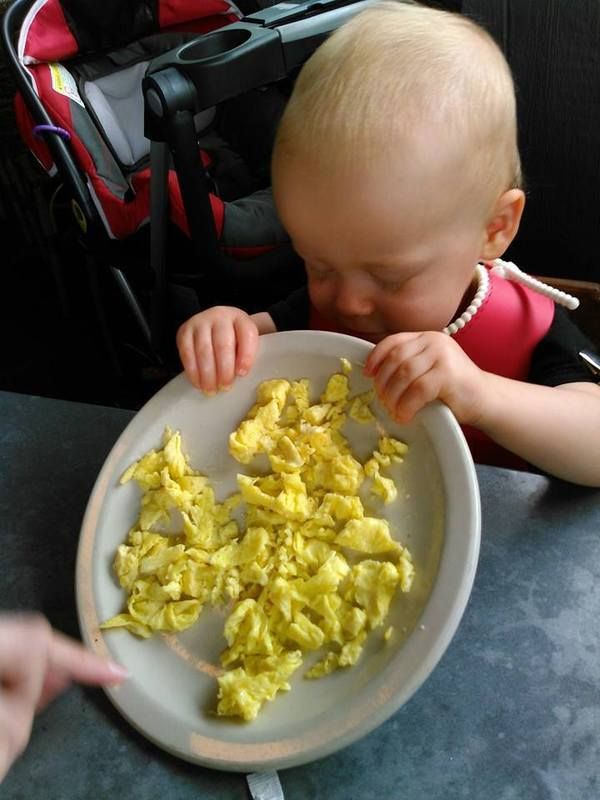 <3 <3 <3 <3 <3 <3 <3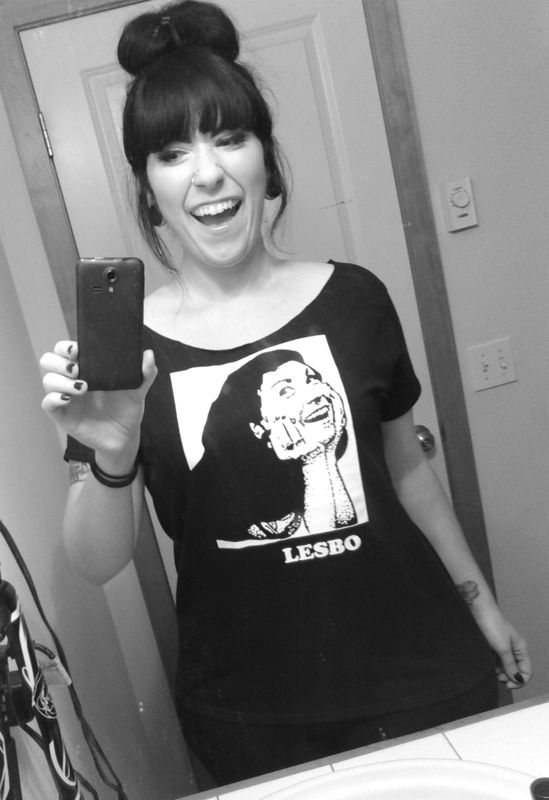 Oh, and I came home to find my roommates wearing this and gave me an extra one to wear too. Looooooooooooooooooolzzzzz.
I don't know. I wanna say life is good, but I feel like whenever I do, something goes wrong. I hope the only thing going wrong here is my attitude.
There's more but I need to be up in 5 hours...
Current Mood:
extremely lucky